[Beginning of Story]
[End of Story]
[Permalink]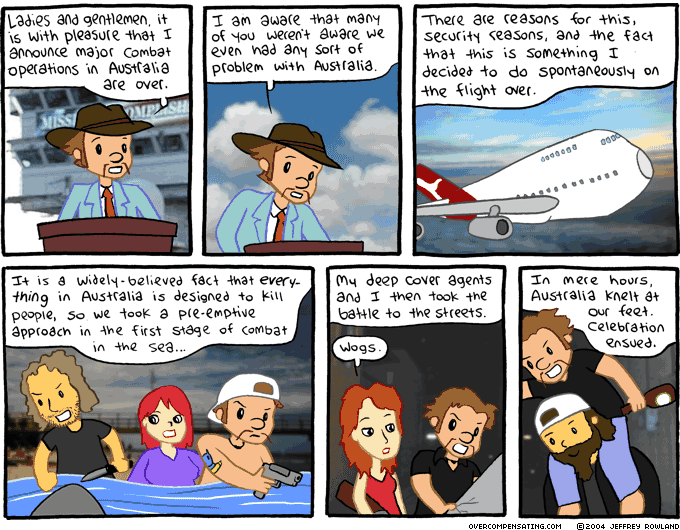 I can't even explain how great Australia was. Alex, Adrian, Stuart, Stuart's Mum, Kirstie, Adrian, Adrian's mum, Ed, Anna, Mimi, Danielle, and everybody else, thanks a quadrillion.
Now for re-entry. Tomorrow it's off to Massachusetts, where I'll be hanging with
Rich
,
John
, and hopefully
Jon and Phillip
and
Andy
. Dumbrella night is Thursday night at 9PM at the
The Haymarket Bookstore Cafe
, where you are encouraged to bring nunchucks and an irresponsible attitude.