[Beginning of Story]
[End of Story]
[Permalink]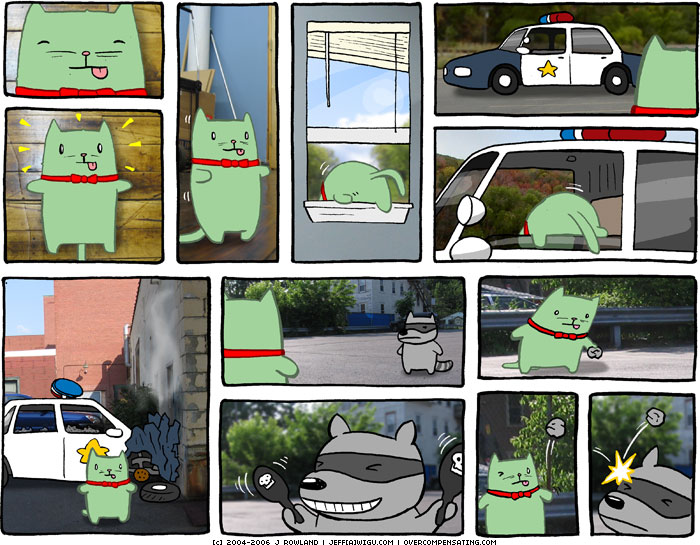 I seen another Catcoon last night. Between that and the
bears
, I'm in for the fight of my life. I'm just glad I have Joanna.
I have a guest comic up for
Beaver and Steve
right now!
That's all for this week. This weekend I'm going to hole up in my room with the AC and Dehumidifier cranked and a pen and paper and about a billion ideas. Ta!