[Beginning of Story]
[End of Story]
[Permalink]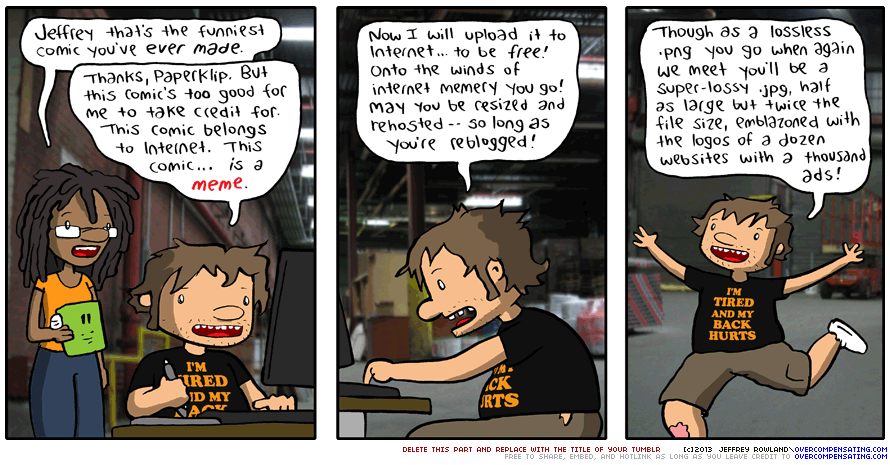 The Dark Dickass Rises
August 21, 2013
Cautiously optimistic here.
I'm surprised I didn't forget how to do it.
There's a lot of changes! The old server and updating/archive system went away, which means that most of the old commentary got lost. We're working on getting all the old transcriptions moved over to this new thing so they'll be searchable again, but that might take a while. I just knew the only way to jumpstart this thing was to make a friggin' comic and try to awkwardly lurch back into the game.
But as you can see every comic I ever made is available on this site now! And it's also gettable at jjrowland.com, overcompensating.com, wigucomics.com, sheriffpony.com, and a few others. It's easy to get to and hopefully will be easier to navigate and read everything if you want to!
Okay I'm gonna figure some more stuff out. Talk to you soon,
I hope not sporadically.