[Beginning of Story]
[End of Story]
[Permalink]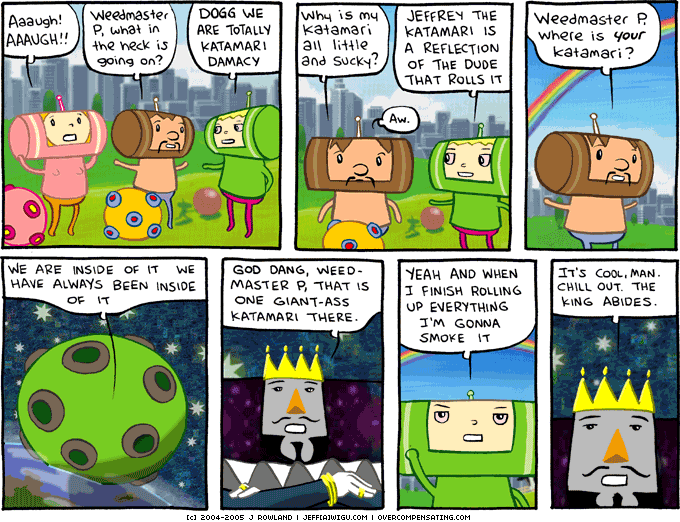 I admit I am a little late on this
Katamari Damacy
bandwagon, but it's better to be tardy than absent. I thought it was 11:30 this morning but actually the hands on the clock just made it look like it was 11:40. It was actually like 7:00 or something ridiculous like that.
There may not be comics tomorrow because I have a 17:47 appointment to punch the sky (in the big banana) and then I have to reorganzine my entire business. This takes time. Feel free to erase your memory and enjoy this comic again tomorrow.
Until next time, have a gay and hearty.