[Beginning of Story]
[End of Story]
[Permalink]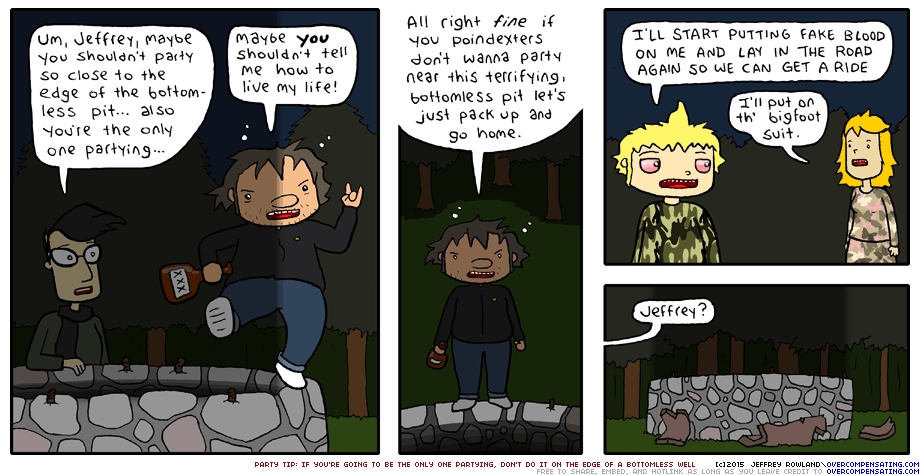 Poindexters
March 23, 2015
A lot of you are probably wondering
, "Jeffrey this is an auto-biographical that updates in real time. How are you drawing it if you fell down a bottomless pit?" It's a trade secret, my dear. You have to have been doing this for at least 10 years to know how to figure it out.
I found a better website that tells a lot more about
Mel's Hole
, it's super-interesting!
More comics that include the words "
hole
"!